5 ESSENTIAL ARTS SUPPLIES TO START DRAWING COMICS
3 min read
Comics are a means of expressing ideas and drama with imagery, often combined with text...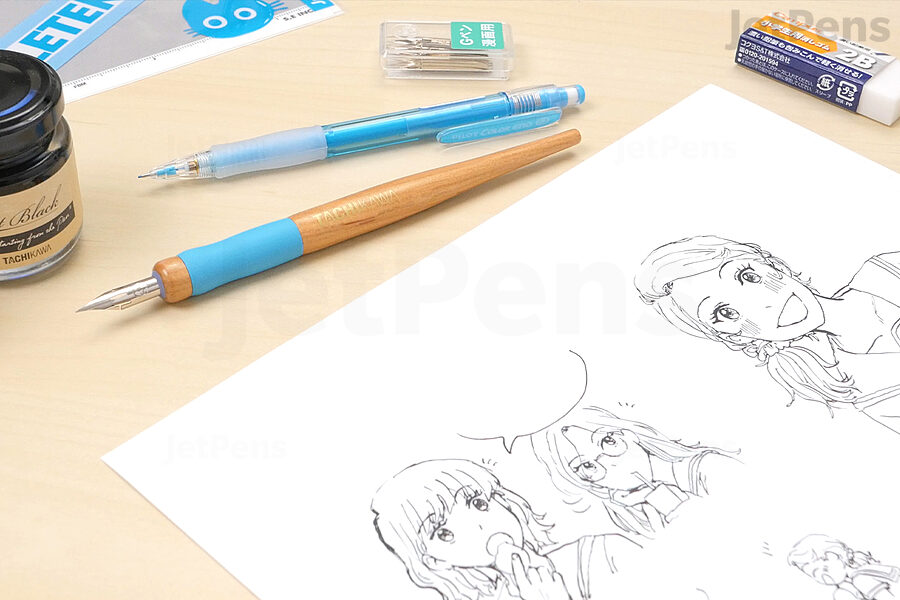 Comics are a means of expressing ideas and drama with imagery, often combined with text or other visuals. It usually takes the form of an image sequence.
Lots of people, especially young people, indulge in writing and reading comics. Comics are considered an art which uniquely combine literature and visual arts.
Majority of comics are made with art materials such as crayons, pencil, inks and markers. To make compelling comic drawings, a selection of media that work together is paramount. Normally most artists prefer traditional drawing tools.
For artists who are looking at the perfect places to get their art supplies, one of the places you should be looking at for inspiration is third party review sites like Collected.Reviews. On this platform, you can read up on the experiences about buying art supplies online to get insights on quality brands to patronize for your art supplies.
Below are 5 essential art supplies needed to start drawing comics:
1. Comic Papers
Comic papers have generally smooth surfaces so that dip-pens, fine liners, and markers are easy to use. It should be sufficiently strong to resist heavy use. The best way to go by this is to use papers that are the size of your comic type. In general, you should work with papers that are bigger than the completed project. It allows your publisher or you to crop your art and properly place it on the page.
2. Penciling Tools
Most comic artists use pencils before they redraw their works with inks or send to specialized inkers. Standard graphite or non-photo blue pencils are options used for this step. Some comic artists use the blue pencil for underdrawings and a few of them use both. If you have to use graphite pencils you should choose dark grades, dark grades do not need excessive pressure to leave visible marks on your paper. This makes erasing easier and effective.
3. Erasers
Erasers are important in comic drawing, they are needed for clearing unneeded pencil marks without muddling the whole piece. Erasers are specifically designed to remove lead grades such as the one in pencils. Although it may seem more natural to brush eraser crumbs off your paper with your hand, this is not the case.
4. Brushes
Ink can be applied to a comic piece with versatility and dynamism using traditional paint brushes. Good brushes have bristles that give excellent point retention and spring for sharped, controlled lines, they also have good ink reservoirs built in and never need to be re-dipped or washed. They have a firm but flexible felt tip that allows for line variation while remaining easy to control.
5. Accessories
In addition to paper, penciling tools, erasers and brushes, there are so many tools to help you draw consistent lines, accurate shapes and keep your work sharp. Curves, as straightforward as they appear, are extremely difficult to draw freehand. There are other tools that aid comic arts and facilitate the efficacy of comic arts and literacy.
The Bottom Line
Some comic artists draw on their personal expertise and some draw based on inspiration from other expert comic writers or artists. Comic artists can draw anything they imagine, but the tools they explore give superiority in quality of literature and visual arts. In the end, supplies are essential for the efficiency of comic materials.